Careers Guidance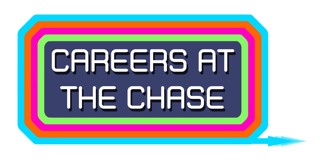 There has never been a time when careers guidance has been as important for young people as it is today.
At The Chase, we have a vital role to play in preparing our students for the next stage of their education or training and beyond. Our students will be embarking upon a career pathway, which is more challenging and complex than that faced by previous generations. Global opportunities and increasing technological advances will result in young people having several careers during their working life and potentially working in a career that does not currently exist.
With the greater choices of education, training and employment, our aim is to prepare students for these ever-changing opportunities, responsibilities and experiences and to equip them with the skills to manage the choices, changes and transitions ahead of them. We have a whole school approach to careers education. This allows students to access the necessary information to help them make informed decisions about their futures.
Careers education at The Chase is not just a stand-alone strand; it is thoroughly integrated into every area of the school and woven into the school curriculum.
Our programme has been developed in line with the eight Gatsby Benchmarks for ensuring best practice:
A stable careers programme
Learning from career and labour market information
Addressing the needs of each pupil
Linking curriculum learning to careers
Encounters with employers and employees
Experiences of workplaces
Encounters with further and higher education
Personal guidance
Further information
Year 7
Year 7 students are introduced to the world of careers. Students look at soft skills and hard skills for the world of work. They audit their own skills and set targets to improve on. They will begin to understand their values and focus on literacy and numeracy skills. Unifrog is introduced and student begin to record their competencies, research the careers of the future and understand the ever-changing job market.
Year 8
Year 8 students study two modules of Careers – Employability and Role Models, Sectors and Careers. They begin to develop their knowledge on employability law, essential and desirable skills for interviews and work and code of practice. They also look into the employment structure and job sectors as well as profiling jobs. Students end their Career learning in Year 8 by looking at role models, heritage, identity and values and historic and current job trends in Worcestershire.
Year 9
Year 9 students research GSCE options. They also receive information, advice and guidance from all options subject teachers and all students are given the opportunity to speak to a member of staff about their choices. Students study two modules of Careers Competency and Work Smart. They research problems facing today's society, analyse leadership styles, messages in adverts and plan out how to stay positive. They begin to understand health and safety at work and identify their own job interests. Students begin to discover strategies for stress and wellbeing at work and how to plan for self-care. They also study social media and personal brand.
Year 10
Year 10 Careers guidance meetings with our careers adviser begin in the summer term. Students start working on their CVs on Unifrog and logging competencies. and activities. Students plan and take part in presentations and focus on their skills and qualities. They also begin to discuss their post 16 options and look at the positives and negatives of a wide range of options and take part in a post 16 options day (summer term). They debate the pros and cons of university, BTECs and apprenticeships.
Year 11
Year 11 students meet local colleges and sixth forms at our next steps fair (Autumn term) to understand the various study pathways available. College open days provide students the opportunity to visit colleges and sixth forms and are strongly encouraged. Careers guidance meetings continue for students. Students revisit their post 16 options and career goals. Students will profile their ideal career and look at working patterns, how to complete a job application, the dos and don'ts of interviews, complete their CV and take part in mock interviews with local business representatives.
Year 12
Year 12 students research their Post 18 options and career goals. They work on CVs and / or personal statements, profile ideal jobs, look at working patterns and labour market trends. Students profile their ambitions and consider how university, an apprenticeship or work can lead toward that goal. The university route will be explored and links to the graduate market as well as apprenticeships and consideration of the workplace. Work experience and dedicated university days supplement and support provision.
Year 13
Year 13 students continue to research their Post 18 options and their career goals. They complete their CVs and or personal statements profile ideal jobs, look at working patterns and labour market trends. Applications to university, apprenticeships and work are made. Students profile their ambitions and consider how university, an apprenticeship or work can lead toward that goal-settling on an informed decision. University route will be supported and links to the graduate market as well as apprenticeships and consideration of the workplace. There will be dedicated workshops and support sessions to suit student choices as they refine applications ready for their next step.
Choices is a series of careers and advice magazines and booklets that will help you to understand the wide range of career choices and opportunities available to our students, to support their planning for the future.
Destinations of students leaving Year 11
2020

2021

2022

Category

Number

%

Number

%

Number

%

F.T Education - Total

190

96.0

205

91.1

165

92.7

The Chase Sixth Form

110

55.6

134

59.6

104

58.4

Sixth Form College

24

12.1

17

7.6

17

9.6

F.E. College

54

27.3

54

24.0

44

24.7

Other Post-16 Education

2

1.0

0

0.0

0

0.0

Non-employed Training

1

0.5

0

0.0

0

0.0

Employment - Total

3

1.5

10

4.4

9

5.1

Apprenticeship

3

1.5

9

4.0

8

4.5

Employment with training leading to NVQ 2 and above

0

0.0

0

0.0

1

0.6

Other employment

0

0.0

1

0.4

0

0.0

Not Settled - Total

4

2.0

10

4.4

4

2.2

Voluntary and Part-Time Activities

2

1.0

3

1.3

0

0.0

NEET Available (Unemployed)

2

1.0

6

2.7

4

2.2

NEET Unavailable

0

0.0

1

0.4

0

0.0

Others including moved out of contact, no response and refused to participate

0

0.0

0

0.0

0

0.0

TOTAL

198

100

225

100

178

100
Destinations of students leaving Year 13
2020

2021

2022

Category

Number

%

Number

%

Number

%

University

80

62

76

61

74

63

Apprenticeship

9

7

12

10

7

6

Employment

25

19

6

5

9

8

Gap Year

13

10

29

23

28

24

Undecided / Unknown

3

2

1

1

0

0

Other

0

0

1

1

0

0

TOTAL

130

100

124

100

118

100
We believe that employer engagement is fundamental to educating students about the local and national employment opportunities that are available to them after The Chase.
We are very keen to engage with businesses and employers to help us inform and educate students about local and national employment opportunities. We offer a range of opportunities for businesses to interact with our students. These include work experience, careers fairs, assemblies (face-to-face and virtual), skills workshops, mock interviews and small group work. These link directly to Gatsby Benchmarks 5 and 6.
If you would like to get involved, or wish to advertise any apprenticeship vacancies, then please
Email: careers@chase.worcs.sch.uK
We are delighted to partner with Enterprise Advisers which enable us to benefit from their skills, business experience and networks:
Ben Brown, Principal Engineer, QinetiQ: I work within a programme called TechOps on customer facing IT projects and defining future ways of working. These might be a couple of laptops in a submarine, through to a full digital twin of a weapons system. I design the IT systems and lead the technical parts of the projects. I also lead a team of engineers and architects. We're finding it particularly hard to find skilled local employees - we need investment in time and money to attract people into IT, particularly women. I want to help signpost and shape the different routes into IT for the roles we offer and get more people interested. I've volunteered for STEM events, mock interviews, presented to school classes before and really enjoyed it.
Martin Hanney, Director of UK Operations, Aspenify UK Limited: I work for the UK subsidiary of a US Software company. As a small company this means I do everything relating to finance, HR, facilities management, legal services, consultancy work and project management. In my mind it is imperative that we do all we can to support the development of Worcestershire's future workforce. It is the future workforce that will shape the future of the County. Some young people are fortunate to have a clear idea of their passion and what they want to do as a career, but many do not. If I can draw upon my 40 years of business experience to help guide someone to find the right career for them then that can only be a good thing. There are many innovative and exciting businesses in Worcestershire offering great career prospects. By encouraging Worcestershire's young people to find these roles and take up positions with Worcestershire businesses we not only benefit them but help with the stability of the local business community and the County as a whole. I have, for the past three years, been helping to support young people, with internships, work experience and traineeships. It is the part of my job that I enjoy the most. I get a sense of achievement when I see a young person's confidence grow and an anxious quiet person becomes self-aware and willing to step out of their comfort zone. This is why I decided to become an Enterprise Adviser, so that I can potentially help more young people, even if in a very small way.
Labour Market Information (LMI) and understanding future demand for jobs both nationally and locally is a key part of career planning.
Use this handy tool to explore and compare key information (pay, hours, future employment prospects) about occupations and identify potential careers.
Labour Market Information Tool
Another useful website to assist with finding out more about LMI
In September 2021 The Chase gained the Quality in Careers Standard, the national quality award for careers education, information, advice and guidance (CEIAG).
The assessor noted:
"The Chase School has an exemplary commitment to CEIAG. Fundamental to its achievements has been the dedication and professionalism of its Careers Lead and a committed careers team and key staff. The school has made excellent progress since their initial accreditation, particularly around its increasing employer contacts and embedding careers in the curriculum. I am delighted to say that the Chase School is making good progress towards fully meeting the Standard (incorporating the Gatsby Benchmarks)."

The award is for a period of 3 years expiring July 2024.
The Chase Careers Team
| | |
| --- | --- |
| Careers Lead: | Miss Glesni Speake |
| Careers Adviser: | Mrs Sarah Beeton (Mondays and Wednesdays) |
| Business Support Officer: | Mrs Claire Finch |
| Enterprise Advisers: | Ben Brown, QinietiQ; Martin Hanney, Aspenify UK Limited |
Email: careers@chase.worcs.sch.uk
Downloadable Policies
Our next policy review will be in September 2024