Chromebook Scheme
In our drive to improve outcomes for all students, including the development of our remote learning systems, The Chase has been working in partnership with Albion Computers to offer parents the opportunity to acquire a fully supported Chromebook for their child(ren) to use in school, as well as for learning at home.
We believe that all students accessing their own devices to support the use of ICT in and out of the classroom will further enhance their learning, allowing personalised and safe access to a wealth of creative content, resources, and tools. Building on the success of this scheme which we have now had in operation since 2021, all school homework is now set remotely and students are required to complete it online. Having access to a chromebook has therefore proved invaluable to our students.
Being part of the scheme has many benefits:
A reliable device fully supported by the school
Internet safety and security filtering and safeguarding controls in place at all times
Automatically connects to the school Wifi system
Accidental damage cover included for the term of the scheme
The Chromebook scheme is currently closed for new entrants until next year when we will be opening it again for our new intake and existing students.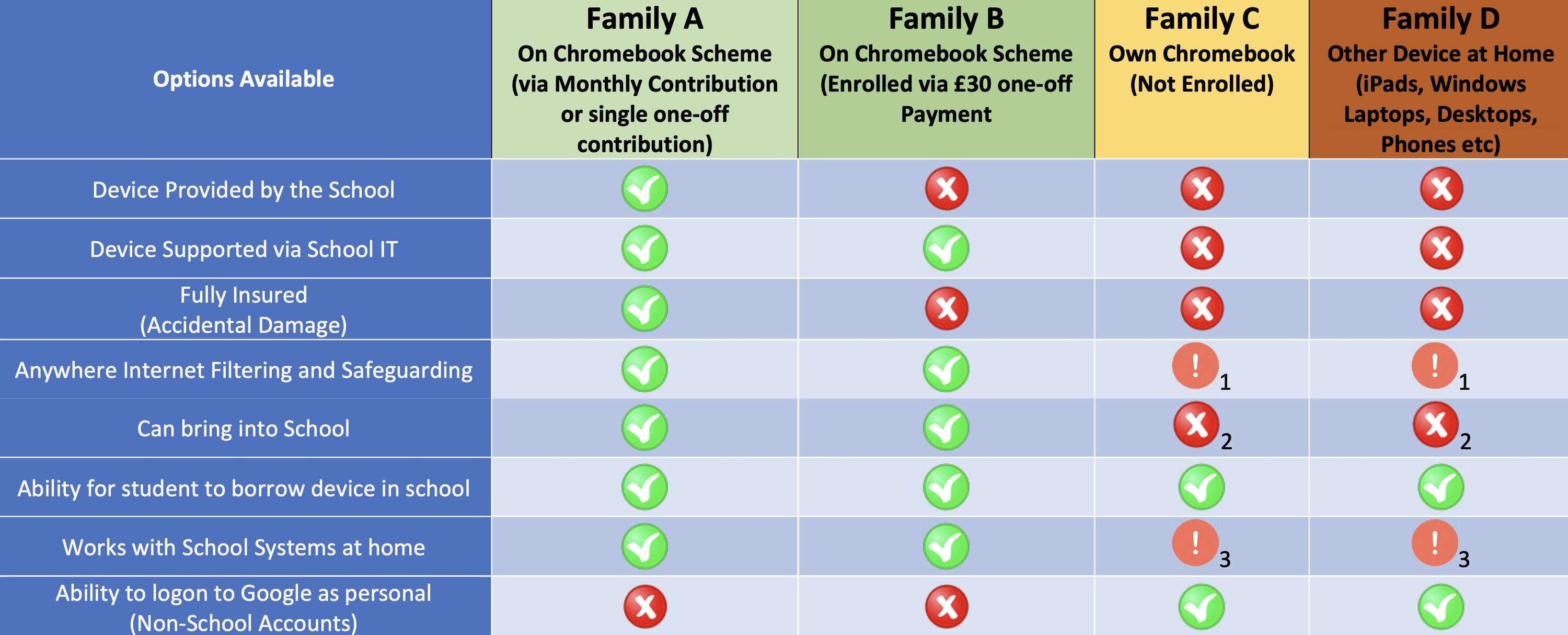 Notes
When Chrome is used as the browser and signed in as the school user account (very easily bypassed)
This is due to non-enrolled devices being unable to connect to school Wi-Fi
Can present issues when student not signed into the correct account